Meet Our Team
---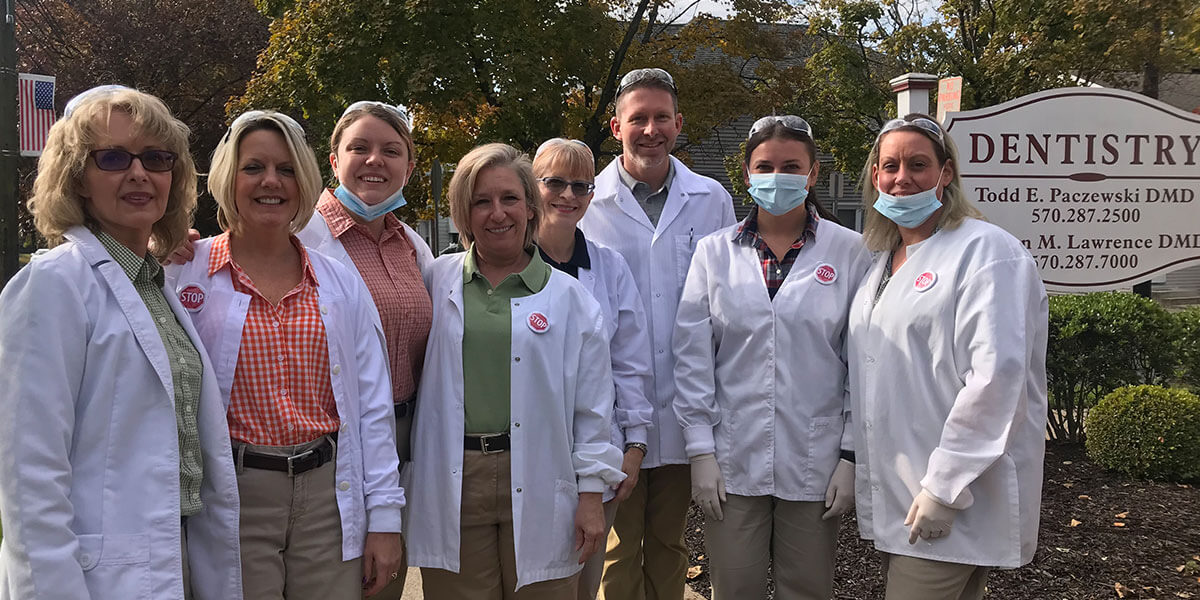 ---
The office of Dr. Todd Paczewski is dedicated to providing residents in the Forty Fort, Poconos, Wilkes-Barre and Scranton, Pennsylvania area with comprehensive dental care. Using the latest technology, performing comprehensive cosmetic and restorative procedures with a professional and dedicated staff. Dr. Paczewski's staff has close to 100 years of total experience with a staff average of 15 years. His staff wants to make sure each visit to their office is as comfortable, pleasant, and anxiety-free as possible and are willing to assist you with your dental procedure decisions.
---
Hygienists
---
Lauren has worked in our office for 25+ years. She is a graduate of Luzerne County Community College with degrees in both Dental Hygiene and Nursing.
Ericka is a 2012 graduate of Luzerne County Community College. She has been practicing Dental Hygiene since she graduated and started in our office in October 2016.
---
Assistants
---
Shannon has been a member of our team for 30+ years. She graduated from Luzerne County Community College with a Certificate of Specialization in Dental Assisting. Her years of experience are in all phases of dentistry and she especially enjoys helping her patients decide what is best for their individual smile.
Janice is a graduate of the Wilkes-Barre School of Nursing and practiced as a LPN before accepting a position as a Dental Assistant. She has worked in our office for 15+ years and has been keeping patients happy with her exceptional patient care.
Holly is a 1992 graduate of Luzerne Community College with a certification of specialization in dental assisting and is licensed by of Pennsylvania as an expanded functions dental assistant EFDA and is a current member in ADAA. Her background is a plus with varied experience chair-side as well as orthodontics. With her continued advance training in veneers, she truly enjoys the life-changing effects in a new smile brings to her patients.
---
Front Office
---
Danielle is a graduate of Luzerne County Community College with a degree in Health Information Management and has extensive experience in insurance, medical billing and coding, and has over 20 years of experience with customer service and relations. Danielle joined our office in September 2016.