Dental Veneers in Forty Fort
---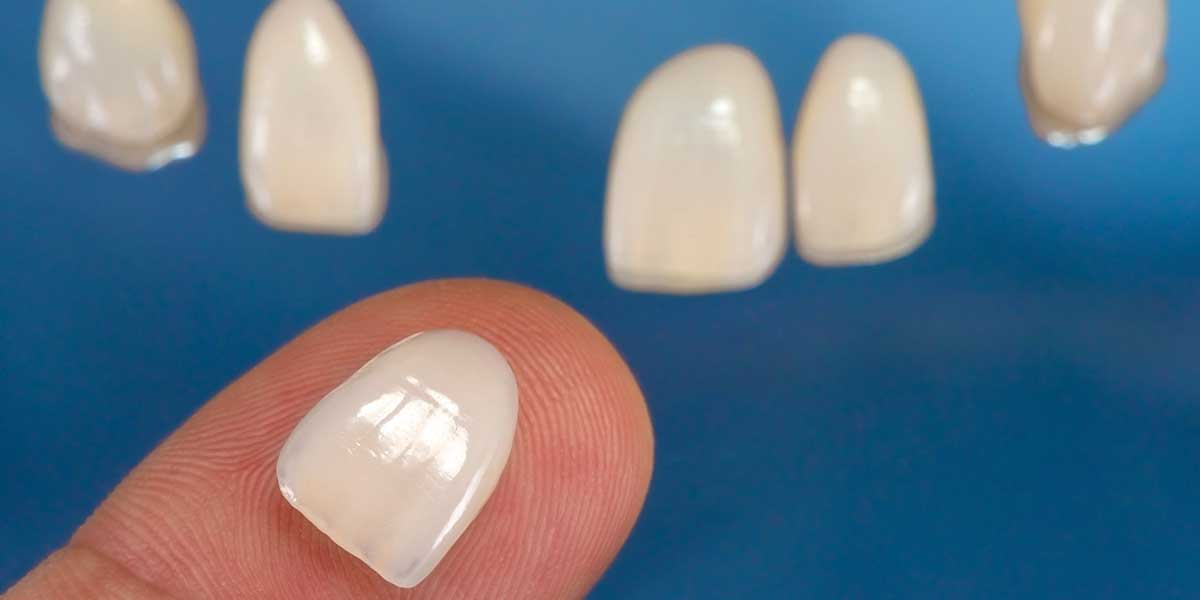 ---
Dr. Todd Paczewski provides dental veneers in Forty Fort, PA. Call 570-287-2500 to learn more and schedule an appointment.
Veneers are a natural-looking cosmetic treatment that can provide a dramatic smile makeover.
---
There are some instances when a decayed or damaged tooth requires a more substantial restoration than a standard filling but does not require a dental crown. In such cases, inlays or onlays are used to restore the tooth. Both durable and natural looking, inlays and onlays protect and restore a damaged tooth and are ideal for placing along a tooth's biting surface.
Veneers can be applied to one or several teeth for any of the following aesthetic reasons:
Correct gaps between the teeth
Correct uneven lengths
Correct slightly misaligned teeth
Correct discoloration
Restore chipped teeth
Correct teeth that are slightly crooked
Change the size or shape
Veneers cover the front of the tooth surface and slightly wrap around the sides and biting edge of the tooth. In most cases, each tooth receiving a veneer will be carefully prepped prior to the veneer fabrication and placement. This preparation involves removing a thin (usually less than one millimeter) layer of enamel from the natural tooth in the areas that will be covered by the veneer. This allows the veneer to fit seamlessly with the contours of the natural tooth. The veneers are attached using a thin but strong bonding material. The material hardens when cured by a specialized light.
---
There are several types of veneers:
---
Lumineers™
---
Lumineers™ by Cerinate® are a revolutionary new form of porcelain veneers offered at our office near Scranton, Pennsylvania. Unlike traditional porcelain veneers, Lumineers™ do not require us to reshape the tooth structure before application. This avoids any pain or discomfort you may experience as a result of grinding, shaping, shaving, or removal of tooth structure. There are no numbing shots or anesthetic required with Lumineers™.
As thin as a contact lens (approximately 0.2 mm), Lumineers™ are fabricated from patented, specially fabricated Cerinate® porcelain that is both stain and crack resistant. The Cerinate® porcelain is similar in structure to natural tooth enamel, allowing you to continue chewing gum and eating foods such as sticky candy and corn after you receive Lumineers™.
Clinical studies show that a smile restored by Lumineers™ can last up to 20 years. The Lumineers™ procedure is completely reversible and can be removed easily. Lumineers™ also comes with a five-year warranty at no additional charge.
Dr. Todd Paczewski has had a great amount of experience with both Lumineers™ and porcelain veneers at his Scranton, Pennsylvania area office. He has performed numerous individual porcelain restorations and dental crowns procedures. Stain-resistant, durable, and long-lasting, Lumineers™ / porcelain veneers can help you.
---
Porcelain Veneers
---
Porcelain veneers are the longest-lasting and most aesthetically-pleasing type of veneer. They are created in a lab to the exact specifications of the dentist and mimic the look of natural enamel, using multiple thin layers of porcelain. The size, color, shape, and fit are fully customized.
---
Composite Veneers
---
Made using composite resin, these may be made in the dental office or in a dental lab and are less expensive than porcelain veneers. They can alter the appearance of tooth color, size, or shape and can be an effective solution for less extensive cosmetic improvements. They are fully customized as are the porcelain veneers, but the composite material is somewhat susceptible to staining and does not last as long as porcelain.
---
Instant Veneers
---
Prefabricated resin veneers are not customized to the shape and fit of your teeth, although they do come in different sizes and shapes. We do not recommend instant veneers because they do not provide the appearance, quality, or durability of custom veneers.